March 25, 2022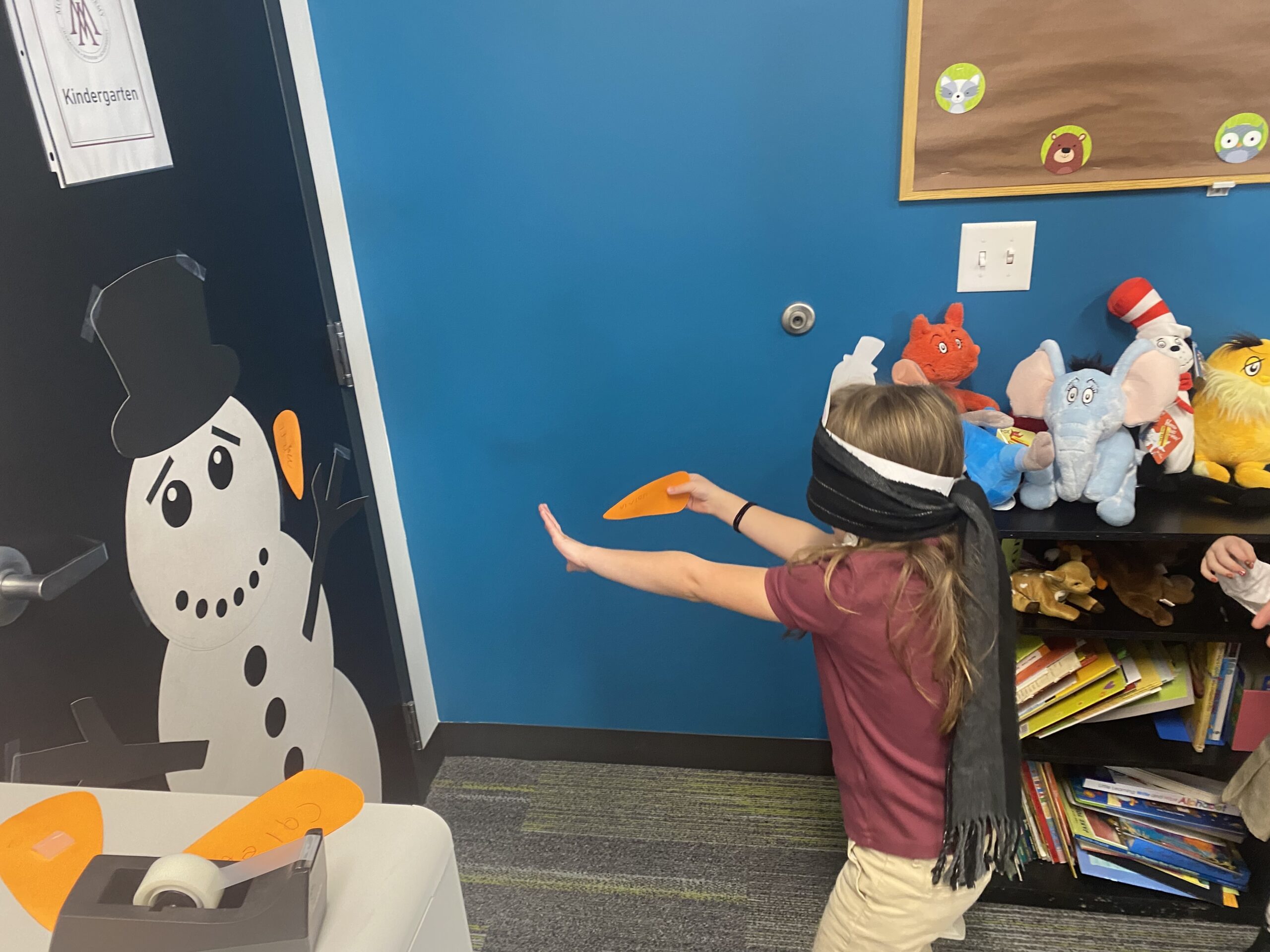 At Monticello Academy's West Point campus, kindergarten students are participating in fun and inventive activities in the classroom. Thanks to the school's amazing kindergarten teachers, Ms. Bean and Ms. Mcbride, students have celebrated the 100th day of school, Dr. Seuss day, a marriage between Q and U, and more!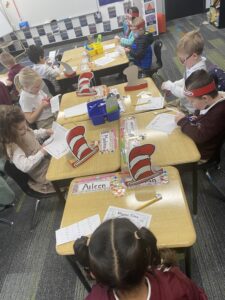 All of these great activities continue to build kindergarten students' love of school and contribute to the school's high early reading growth scores. Monticello Academy West Point finished the 2020-21 school year with the highest reading growth scores in Davis County (compared to other districts and charter schools).
The marriage between Q and U serves as an easy way to remind West Point kindergarten students that in the English language, the letter Q will (almost) always come paired with U.
March 2nd, which is Dr. Seuss's birthday and also the birthday and the National Education Association, is a day celebrated across the country that promotes the importance of reading. For Dr. Seuss day, the West Point kindergarten students read The Cat in The Hat, including some fun decorations and activities.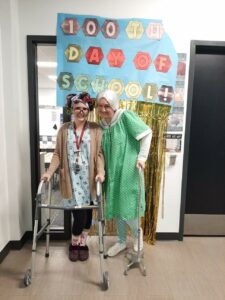 During the celebration of the 100th day of school, Ms. Mcbride and Ms. Bean dressed up as if they were 100 years old and students celebrated with lots of counting and math games.
These classroom celebrations give kindergartners a space to play and learn in the classroom, leading to strong academic achievement AND joy in learning.
With Monticello Academy's well-rounded, rigorous Core Knowledge curriculum and the amazing work of our West Point kindergarten teachers, students in north Davis County have a great environment to learn and grow. Add in the school's specials classes, which include art, music, and physical education, and Monticello Academy may be the school for you.
Starting in the 2022-23 school year, Monticello Academy West Point will be offering full-day kindergarten as a choice for parents and families in the north Davis County area. If you are interested in enrolling your kindergarten student in Monticello Academy, be sure to apply now as seats for the 2022-23 school year are limited. CLICK HERE to apply.