Uniform Information
Our school uniform helps keep our Monticello Minutemen looking sharp and focused on learning! Make sure you understand the details, as it is strictly enforced. Find vendors for school uniforms below.
Monticello Academy Uniform Policy 2021-2022
Student clothing must be intended for uniform use, or appear identical to approved uniform items. Fashion clothing in Monticello colors is NOT acceptable. If in doubt, ask a school uniform representative before finalizing purchases.
Monticello Academy is "content-neutral." This means that anything worn by a student cannot have visible writing, symbols, emblems, or logos (except for the approved MA logo).
All clothing must be an appropriate size for the student. Clothing cannot be tight-fitting, too short, too baggy, or over-sized. Shirts must be long enough to stay tucked in. Hems of pants must not drag on the ground. Skirt hems must come to the knee. Waistbands must be worn no lower than the top of the hipbone.
All clothing must be in good, clean, wearable condition. Visible excessive wear (holes, tears, discoloration, fraying, etc.) is not acceptable. Alterations or mending must not be noticeable or distract from the overall appearance of the uniform.
---
All students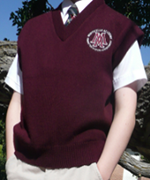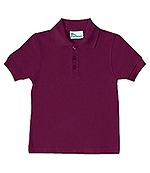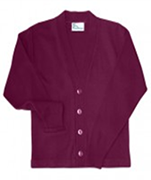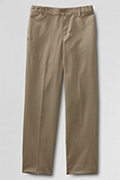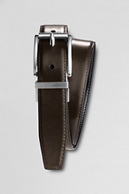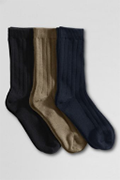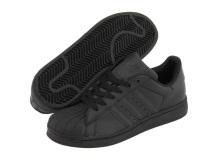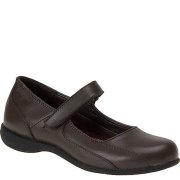 Polo: Classic collared knit shirt with long or short sleeves in solid white or burgundy. Must be worn tucked in and buttoned at least partway. MA logo optional.
* No lace, ruffles, embellishments, ties, etc. 2-4 buttons at placket. Short sleeves hang straight down (no cap or puffed sleeves) and cover the entire shoulder (min. 4" in length).
Pants: Business-style twill pants, pleated or flat-front, in khaki (like Dockers).
*No casual or jean-style pants. No metal buttons or rivets. No patch pockets on back. No cargo or pockets on legs. Pant legs hang straight from the hip; no tapered, skinny, or pencil-leg pants; no flares. No denim. Cotton/cotton blends only.
Sweater: V-neck cardigan (button front) in solid burgundy. MA logo optional.
Vest: V-neck sweater vest in burgundy. MA logo optional. Must be worn with white uniform shirts only
Belt: Smooth or braided leather-look, or woven fabric in solid black or dark brown. Mandatory except for Kindergarten students or pants designed without loops.*No studs, rivets, cut-outs, stamping, decorations or embellishments.
Shoes: Dress or athletic shoes in 100% black or dark brown (patent finish okay, but no glitter/metallic).
Soles and laces must be the same color as shoes. No visible details, accents, or decoration. Must be totally enclosed with heels less than 2" in height. Shoes must be worn as designed; have laces or buckles fastened. No heelys (skate shoes), casual shoes (slippers, moccasins, etc.), or combat boots.
Socks: Crew length dress or athletic socks in 100% solid white, khaki, black, or dark brown (worn with pants only). Mandatory.
No decorations, accents, or embellishments.
Undershirts: Solid white only. Not visible and worn tucked in.
Hair: Hair must be clean, neat, and well-groomed. Only natural hair colors are allowed. Extreme hairstyles, cuts, spikes, or shaves (Mohawks, shaved words or letters, etc.) are not allowed. Girls may wear conservative, color-coordinated hair accessories.
---
Additional Options
Additional options for 5th-8th graders: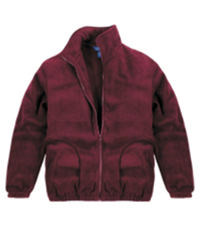 Polo: Same as the previous description, but black also allowed. (Not worn with black pants.)
Pants: Same as the previous description, but black also allowed. (Not worn with black on top.)
Jacket: Zip-up, hoodless micro-fleece jacket in solid burgundy. MA logo optional.
*Black jackets can ONLY be worn by students with special permission. Embroidery stating reason for this special recognition (such as team or officer position) is mandatory.
Additional options for all BOYS: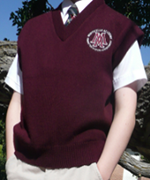 Oxford: Classic pointed-collar dress shirt with buttoned front, short or long-sleeved in solid white woven fabric. Cotton/cotton blends only. MA logo optional.
*MA encourages wearing oxford with a uniform tie and/or sweater.
Tie: Standard tie in MA plaid or solid burgundy.
Vest: V-neck sweater vest in burgundy. MA logo optional.