Uniform Information
The MA school uniform has been adopted for the following reasons:

The uniform standard helps students learn the virtues of self-respect and self-discipline and contributes to the distinctive learning environment. 

Uniforms help students establish good grooming habits, a sense of self-respect, and simplify preparation for school each day. 

Uniforms help promote a safe, orderly school environment, and create a sense of pride in our students and consistency in school programs.

Consistent with these principles, the uniform standards were selected to be attractive, durable, affordable, and simple to follow and enforce.

Uniforms at MA are mandatory during school hours as well as before and after school when participating in school programs, including field trips and special events, rehearsals, or performances. Students are required to wear the uniform appropriately from the time they step out of their vehicles at arrival time until they get into their cars at departure time (curb to curb).

The purpose of required uniforms at Monticello Academy is to allow students to learn in an environment which fosters the learning process and is free from unnecessary distractions.  

Students may not opt out of uniform expectations. Exemptions may be allowed in extenuating circumstances, such as students with special physical needs, to accommodate religious beliefs, or other special needs, or on occasions when costumes or specialized clothing are authorized by the administration.

Uniforms are not required for any evening or weekend activities unless specified.  

Financial assistance for obtaining uniforms may also be available for low income families through the fundraising efforts of the parent organization.   

From time to time, changes to the uniform dress code may be approved by the Board of Trustees.

Uniform standards are primarily enforced by MA teachers.

School directors (or assistant directors as delegated) may, at any time during the school year, grant an exemption from wearing a school uniform to a student because of extenuating temporary circumstances. If parents wish to appeal the denial of an exception to the uniform policy for either long-term or temporary purposes, they should submit a written appeal to the executive director.
Monticello Academy Uniform Policy 2022-2023
Student clothing must be intended for uniform use, or appear identical to approved uniform items. Fashion clothing in Monticello colors is NOT acceptable. If in doubt, ask a school uniform representative before finalizing purchases.
Monticello Academy is "content-neutral." This means that anything worn by a student cannot have visible writing, symbols, emblems, or logos (except for the approved MA logo).
All clothing must be an appropriate size for the student. Clothing cannot be tight-fitting, too short, too baggy, or over-sized. Shirts must be long enough to stay tucked in. Hems of pants must not drag on the ground. Skirt hems must come to the knee. Waistbands must be worn no lower than the top of the hipbone.
All clothing must be in good, clean, wearable condition. Visible excessive wear (holes, tears, discoloration, fraying, etc.) is not acceptable. Alterations or mending must not be noticeable or distract from the overall appearance of the uniform.
---
All students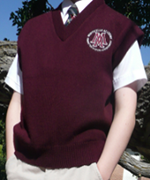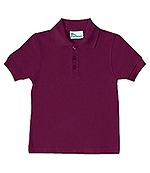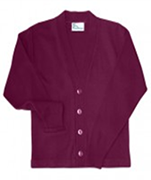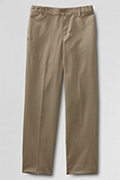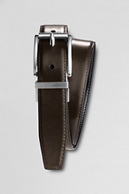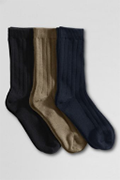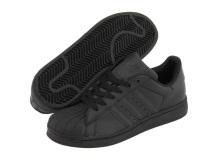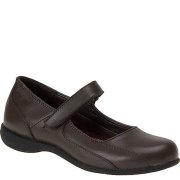 Polo: Classic collared knit shirt with long or short sleeves in solid white or burgundy. Must be worn tucked in and buttoned at least partway. MA logo optional.
* No lace, ruffles, embellishments, ties, etc. 2-4 buttons at placket. Short sleeves hang straight down (no cap or puffed sleeves) and cover the entire shoulder (min. 4" in length).
Pants: Business-style twill pants, pleated or flat-front, in khaki (like Dockers).
*No casual or jean-style pants. No metal buttons or rivets. No patch pockets on back. No cargo or pockets on legs. Pant legs hang straight from the hip; no tapered, skinny, or pencil-leg pants; no flares. No denim. Cotton/cotton blends only.
Sweater: V-neck cardigan (button front) in solid burgundy. MA logo optional.
Vest: V-neck sweater vest in burgundy. MA logo optional. Must be worn with white uniform shirts only
Belt: Smooth or braided leather-look, or woven fabric in solid black or dark brown. Belt buckles must be simple and approximately the same width as the belt. Belts cannot include studs, rivets, cut-outs, stamping, decorations or embellishments. Belts must be worn with pants and skirts that have belt loops. Belts should be the appropriate length for the child.  The tip of the belt must not dangle loosely more than 3 inches from the buckle. Kindergarteners and 1st graders are encouraged but not required to wear belts. 
Shoes: Shoes must be 100% black or brown (patent finish okay, but no glitter/metallic).
Soles and laces must be the same color as shoes. No visible details, accents, or decoration. Must be totally enclosed with heels less than 2" in height. Shoes must be worn as designed; have laces or buckles fastened. Combat boots, sandals, slippers, heelys, beach shoes and mules are not allowed.
Socks: Crew length dress or athletic socks in 100% solid white, khaki, black, or dark brown (worn with pants only). Mandatory.
No decorations, accents, or embellishments.
Undershirts: Solid white only. Not visible and worn tucked in.
Hygiene: Students should come to school each day with clean clothing and free from body odor, bad breath, or other hygiene related distractions to the learning environment.
Make-up: Make-up should be used sparingly. No stickers, tattoos, glitter, or face paintings unless used in conjunction with a school sponsored activity.
Hair: Hair must be clean, neat, and well groomed. Only natural hair colors are allowed, including in weaves, extensions, and wigs. Extreme hair styles, cuts, spikes, or shaves (Mohawks, shaved words or letters, etc.) are not allowed. Girls may wear conservative, color-coordinated hair accessories.  
Jewelry: Modest jewelry is allowed.  An object that has a purpose other than jewelry cannot be worn as jewelry. For safety reasons, hoop-style earrings larger than a dime or dangling earrings cannot be worn.  Ear enlargement posts are not allowed. Students may not have more than one set of earrings, one bracelet per wrist, and one necklace. Jewelry may not be worn in other piercings.
Headwear: Hats, caps, visors, beanies, bandannas, or similar items are not allowed on campus during school hours or during activities immediately before or after school.  Exceptions may be granted by teachers or administrators for appropriate activities (e.g. baseball caps outside during baseball games).
Misc.: Chains, sunglasses, or other items not covered above but considered to be inappropriate, dangerous, or distracting are not to be worn in the school building. Cross Dressing is not allowed.
---
Additional Options
Additional options for 5th-8th graders: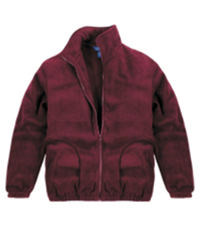 Polo: Same as the previous description, but black also allowed. (Not worn with black pants.)
Pants: Same as the previous description, but black also allowed. (Not worn with black on top.)
Jacket: Zip-up, hoodless micro-fleece jacket in solid burgundy. MA logo optional.
*Black jackets can ONLY be worn by students with special permission. Embroidery stating reason for this special recognition (such as team or officer position) is mandatory.
Additional options for all BOYS: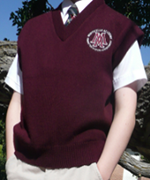 Oxford: Classic pointed-collar dress shirt with buttoned front, short or long-sleeved in solid white woven fabric. Cotton/cotton blends only. MA logo optional.
*MA encourages wearing oxford with a uniform tie and/or sweater.
Tie: Standard tie in MA plaid or solid burgundy.
Vest: V-neck sweater vest in burgundy. MA logo optional.