Martell Winters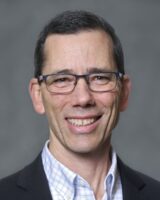 Board Chair
Email
Martell Winters is a recognized authority and industry leader on Radiation Sterilization, Bioburden, Microbiology, Aseptic Processing, Environmental Control and Tissue Processing and Disinfection. He has over 25 years of experience working in research, laboratory, test design and manufacturing microbiology functions in the medical device, tissue and pharmaceutical industries. Martell has worked with clients in all areas of the world to speak, train or consult on failure investigations, process design, process controls, sterilization and aseptic processing.
Martell is an active committee member of many working groups within the Association for the Advancement of Medical Instrumentation (AAMI), and with the American Association of Tissue Banks (AATB) and the International Organization for Standardization (ISO). He is currently the AAMI liaison to the AATB Standards Committee and he has presented at many AATB meetings, as well as national and international conferences (International Meeting on Radiation Processing, International Atomic Energy Agency) regarding microbiological culturing, bioburden, radiation sterilization, process validation, and sterility assurance levels. Martell has participated in multiple task forces from the AAMI working groups organized to draft new procedures (e.g. VDmax, and aseptic processing for medical devices and combination products). He recently completed an 11 year appointment as co-chair for AAMI WG8, Microbiological Methods and was recently nominated as convenor of a new ISO working group, WG16 on vaporized hydrogen peroxide.
He was responsible for development of the AAMI Technical Information Report on Radiation Sterilization of Human Tissue-based Products and the TIR on Environmental Monitoring for Terminally Sterilized Medical Devices. He was lead author and editor of AATB Guidance Document #5 on Microbiological Process Validation & Surveillance Program. He participated with the International Irradiation Association (iiA) in preparing seminars on radiation sterilization of small and large molecules, and was the program chair for the International Meeting on Radiation Processing (IMRP) 2016. He also assisted AAMI in developing the Industrial Sterilization certification program and received his AAMI Certified Industrial Sterilization Specialist certification in radiation (CISS-RAD), ethylene oxide (CISS-EO), and moist heat (CISS-MH) in January of 2018.